Colorado Web Design Agency
Cole Don Media is a hive of digital creativity and innovation. Our Colorado Web Design Agency crafts stunning websites that not only look good, but also have brains to match. With a focus on user experience and accessibility, we design websites that deliver seamless navigation and provide a platform for your unique brand identity to shine. From wireframe to launch, we stay ahead of the curve, using the latest CSS, HTML, and JavaScript sorcery to create websites that are both functional and visually spellbinding.
Web design is a digital art form that involves coding and crafting a company's online presence. We organize and arrange the building blocks of the web, such as HTML, CSS, and JavaScript, to create a seamless user experience that accurately represents the company's identity and content. But it's not just about looks. A website's functionality and ease-of-use are crucial components in the web design process. We go beyond surface level aesthetics to create websites that are not only visually stunning, but also intuitive and accessible.
Millions of websites utilize the well-liked WordPress platform to quickly and simply construct and maintain dynamic, adaptable, and responsive websites.
Using its drag-and-drop interface and pre-designed templates, Wix is a cloud-based web creation platform that enables users to create websites without code.
Weebly is a website builder that provides a user-friendly drag-and-drop interface that enables users to easily design unique websites and online businesses.
Squarespace is an effective website builder that combines attractive templates, drag-and-drop design tools, and e-commerce features to provide an all-in-one platform.
Shopify is an e-commerce platform that gives companies the ability to set up an online store, sell goods, manage inventory, take payments, and complete orders.
Custom web development entails building solutions for websites and online apps from the ground up to match the particular requirements and demands of a client.
Why a good web design is important.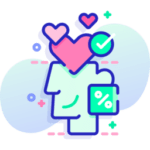 First Impressions
A well-designed website may assist establish credibility and trust with visitors and give a positive first impression.
User Experience
A website's entire user experience is enhanced by effective web design, which makes it simple for visitors to browse and engage with it.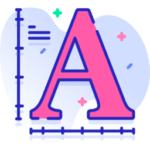 Brand Identity
The initial point of contact for customers is often a company's website, and effective web design may support a brand's narrative and identity.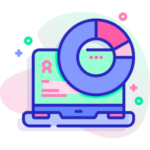 SEO
A website with optimized content and a clear structure helps increase a site's search engine visibility and traffic.
Web Design Packages & Pricing
Basic Web Design
Your Choice of CMSProject RoadmapCustom DesignUnder Construction PageResponsive DesignOn-Page SEOGoogle Analytics SetupSpeed OptimizationSecurity OptimizationLead Generation Form Integration2 Weeks of MaintenanceAddons:Keyword ResearchProfessional SEO CopywritingCustom IconsStock PhotosSchema Markup
$250 Per Page
eCommerce Web Design
Your Choice of CMSProject RoadmapCustom DesignUnder Construction PageCustomer ReviewsTrust BadgesPayment PortalsResponsive DesignOn-Page SEOGoogle Analytics SetupSpeed OptimizationSecurity OptimizationLead Generation Form Integration2 Weeks of MaintenancePrivacy Policy & Terms of Use PagesReturn Policy PageAddons:Keyword ResearchProfessional SEO CopywritingCustom IconsStock PhotosSchema Markup
$300 Per Page
$50 Per Product
We at Cole Don Media cherish our distinguished clients' opinions about our web design services and welcome their input. Our capacity to create tailored solutions that satisfy each client's specific needs and expectations is consistently improved thanks to their input, which serves as a powerful force for greatness.
Absolutely floored by the new web design!!! I cannot stress how much of an impact Cole's design has had on my business. This feels like a miracle and it was worth every penny! Everyone is saying how my website is professional and easy to navigate!!! Wonderful experience working with Cole. I can't wait to start sending him other projects. Cheers!
Working with Cole and his team at Cole Don Media has been a pleasure. As a local marketing agency in Colorado, they were the perfect choice for our project. They listened carefully to our vision and brought it to life with their expertise and attention to detail. The end result - a stunning new logo and brand - exceeded our expectations. We highly recommend Cole Don Media to anyone starting a new business or looking to refresh their branding
We selected Cole Don Media as our marketing agency because of their impressive presentation and ability to meet our needs. They presented a comprehensive proposal for developing a product strategy for our new line of cannabis edibles, and their expertise was evident in every aspect of the process, from strategy to product design to sourcing packaging. We have been extremely satisfied with their work and will continue to utilize their services for our upcoming rebrand and website redesign.
This partnership has been a success. Cole is always quick to respond and able to handle tight deadlines with ease. I've been utilizing his graphic design skills for years and can confidently say that he has the ability to adapt his style to suit any aesthetic. Keep up the good work!
Cole delivered exactly what was discussed and met our expectations with superior quality. He redesigned our company's website and created marketing materials for us to use and distribute. Saved us a ton of time and money! Already have another project lined up and plan to hire Cole again.
OMG, I am absolutely obsessed with my new website! It's everything I dreamed of and more. And the cherry on top? Hiring Cole for six months of SEO completely transformed my online presence. I went from ranking a measly 56 for my keywords to an impressive top 3. The results have been incredible - my business has seen a massive 350% increase in phone calls. I can't thank Cole enough for his fantastic work. He's truly a master of his craft.
We were re-branding one business and starting another so we needed new logos and a web site. We found Cole from a Facebook post, contacted him, and right right away he was on the project! We had finished products in a matter of days, which was much faster than expected. Cole is great to work with, very responsive to messages and comments, design changes, etc. And not to leave out the most important part, his work is excellent! A great eye for design! We will definitely be using Cole for any future design work.
Cole is absolutely wonderful to work with. I have worked with him on two different projects so far. One for my personal chef business and the other for my photography business. He did a complete overhaul on my chef website and just finished helping create the brand design for my newest adventure. He's responsive, easy to work with and really understands your vision from that start. His pricing is reasonable and affordable, and his quality of work is amazing. I highly recommend working with Cole for all your media needs.
I have been so happy to have found Cole as my graphic artist! He is responsive and on point with all of our projects and needs. I have worked with other artists in the past but I would have to say that Cole has been the best! Not only is he talented and helps bring projects to completion, but he has given such a fresh set of eyes and new designs that he has really helped my graphics materials enter a renaissance of their own. Thanks Cole and I highly recommend him and his company if you're in need of graphic design!
I needed to update my blog and integrate it to WordPress. I contacted Cole and he gave me two options: one was a link on how to do it myself and the second was to have him do the update. I thought was so respectful and spoke volumes about his professionalism. I did indeed need his help and he did the update for me. In addition, during Covid-19 when many small businesses are struggling, Cole is offering an incredible discount for those who may need it. I will not hesitate to contact Cole again for help and to recommend his services to others.