Cole Don Media is a quirky Colorado SEO agency that's all about having fun while getting serious results for our clients. Our team of nerdy SEO specialists love nothing more than getting their hands dirty with data and algorithms to boost their clients' search engine rankings. With a data-proven approach, Cole Don Media is changing the game in the world of search engine optimization.
SEO, or Search Engine Optimization, is the practice of optimizing a website in order to increase its visibility and organic ranking in search engine results pages (SERPs). This is achieved by utilizing a variety of strategies, including keyword research, on-page optimization, content creation, backlink building, and technical SEO. The ultimate goal of SEO is to improve a website's relevance and authority in the eyes of search engines such as Google, Bing, and Yahoo, leading to higher rankings and increased organic traffic.
Local SEO is a specialized branch of SEO that focuses on enhancing a company's online visibility for certain geographic regions in order to raise local search rankings.
National SEO is a highly competitive subset of SEO that focuses on enhancing a company's online visibility on a national scale, attracting a larger audience.
Technical SEO is the process of improving a website's operation, structure, and code in order to increase its crawlability, indexation, and overall visibility.
On-page SEO entails upgrading elements like content, keywords, meta tags, header tags, and image optimization to rank higher and attract more relevant visitors.
Off-page SEO entails enhancing a website's external elements, such as backlinks, social media authority, and online presence, in order to raise its position in searches.
Finding and analyzing keywords linked to a certain subject or industry to inform content development and SEO techniques is known as keyword research.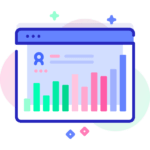 More Traffic
A website's ranking in search results may be enhanced by the use of efficient SEO tactics, increasing its exposure and generating more organic visitors.
User Experience
Websites with a well-structured design and pertinent, helpful content are given priority by search engines; both of these factors may be enhanced through SEO efforts.
Cost Effective
Search engine optimization delivers traffic and leads without adding to expenses, in contrast to paid advertising, making it a more cost-effective marketing alternative.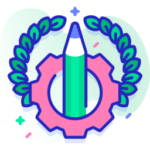 Credibility
A high search engine ranking can raise a brand's trustworthiness and credibility with its target market, which can increase conversions and sales.
Local SEO
Local Web Presence Audit and Graded Report Top Local Competitor Research and Report GMB NAP audit and updates/corrections (we audit against the USPS system) GMB Hours audit and updates as needed GMB Categories optimization GMB Service Area(s) optimization GMB Description optimization GMB Business.site publication GMB URL optimization GMB Services optimization (services content generated from website) GMB Photos optimization (requires photos of the interior, exterior office and team and/or product images supplied by client)
$850
National SEO
Includes GMB Optimization On-Page Optimization Data Aggregator Submission Long-Form Blog Article(s) Backlinks Guaranteed Press Releases GMB Social Posts GMB Photo Uploads Performance Optimization Reporting DashboardNumber of pages and keyword difficulty determines the cost
$1,100 - $3,500 Per Month
+ $500 Signup Fee
Cole Don Media really values the insightful comments made by our esteemed clients about our SEO services. Their advice and ideas enable us to continuously improve our capacity to provide tailored solutions that satisfy their particular needs and foster success.
Absolutely floored by the new web design!!! I cannot stress how much of an impact Cole's design has had on my business. This feels like a miracle and it was worth every penny! Everyone is saying how my website is professional and easy to navigate!!! Wonderful experience working with Cole. I can't wait to start sending him other projects. Cheers!
Working with Cole and his team at Cole Don Media has been a pleasure. As a local marketing agency in Colorado, they were the perfect choice for our project. They listened carefully to our vision and brought it to life with their expertise and attention to detail. The end result - a stunning new logo and brand - exceeded our expectations. We highly recommend Cole Don Media to anyone starting a new business or looking to refresh their branding
We selected Cole Don Media as our marketing agency because of their impressive presentation and ability to meet our needs. They presented a comprehensive proposal for developing a product strategy for our new line of cannabis edibles, and their expertise was evident in every aspect of the process, from strategy to product design to sourcing packaging. We have been extremely satisfied with their work and will continue to utilize their services for our upcoming rebrand and website redesign.
This partnership has been a success. Cole is always quick to respond and able to handle tight deadlines with ease. I've been utilizing his graphic design skills for years and can confidently say that he has the ability to adapt his style to suit any aesthetic. Keep up the good work!
Cole delivered exactly what was discussed and met our expectations with superior quality. He redesigned our company's website and created marketing materials for us to use and distribute. Saved us a ton of time and money! Already have another project lined up and plan to hire Cole again.
OMG, I am absolutely obsessed with my new website! It's everything I dreamed of and more. And the cherry on top? Hiring Cole for six months of SEO completely transformed my online presence. I went from ranking a measly 56 for my keywords to an impressive top 3. The results have been incredible - my business has seen a massive 350% increase in phone calls. I can't thank Cole enough for his fantastic work. He's truly a master of his craft.
We were re-branding one business and starting another so we needed new logos and a web site. We found Cole from a Facebook post, contacted him, and right right away he was on the project! We had finished products in a matter of days, which was much faster than expected. Cole is great to work with, very responsive to messages and comments, design changes, etc. And not to leave out the most important part, his work is excellent! A great eye for design! We will definitely be using Cole for any future design work.
Cole is absolutely wonderful to work with. I have worked with him on two different projects so far. One for my personal chef business and the other for my photography business. He did a complete overhaul on my chef website and just finished helping create the brand design for my newest adventure. He's responsive, easy to work with and really understands your vision from that start. His pricing is reasonable and affordable, and his quality of work is amazing. I highly recommend working with Cole for all your media needs.
I have been so happy to have found Cole as my graphic artist! He is responsive and on point with all of our projects and needs. I have worked with other artists in the past but I would have to say that Cole has been the best! Not only is he talented and helps bring projects to completion, but he has given such a fresh set of eyes and new designs that he has really helped my graphics materials enter a renaissance of their own. Thanks Cole and I highly recommend him and his company if you're in need of graphic design!
I needed to update my blog and integrate it to WordPress. I contacted Cole and he gave me two options: one was a link on how to do it myself and the second was to have him do the update. I thought was so respectful and spoke volumes about his professionalism. I did indeed need his help and he did the update for me. In addition, during Covid-19 when many small businesses are struggling, Cole is offering an incredible discount for those who may need it. I will not hesitate to contact Cole again for help and to recommend his services to others.