Get ready to ignite your brand with Cole Don Media, a modern Colorado Branding Agency that's all about bringing original ideas to life! With a full-service approach and a team of branding wizards, we're passionate about helping companies level up and stand out from the crowd. We're always ahead of the curve, so buckle up and let's start creating!
Branding is a powerful tool that helps businesses create an identity and differentiate themselves from the competition. It is a process of creating an attractive, easily recognizable image in consumers' minds that conveys a story about a company and its products or services. Through strategic brand building, companies can establish trust, build relationships, and gain recognition with their target audience. By combining elements such as visual identity, messaging, customer service, and marketing efforts, businesses can create a unique and memorable brand experience for customers.
Choosing the appropriate brand name can make a huge difference by creating the foundation for strong connections with customers.
This is how a business will show itself to clients, differentiate itself from rivals, and establish rapport with its intended market.
It involves creating a unique position in the minds of customers, through an articulation of what the company wants to be seen as.
This is reflected in a collection of fundamental characteristics including colors, graphics, fonts, colors, and text.
Brand association is a crucial marketing concept that describes the connections, emotions, and reactions that people experience.
A corporation makes a commitment to provide customers with an outstanding experience every time they interact with the brand.
What are the benefits of a strong brand?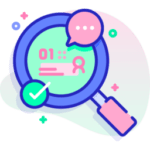 Recognition
Customers can easily recognize your goods or services and form a strong bond with your business when you have great branding.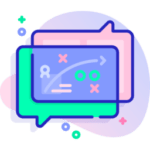 Distinguished
Strong branding helps you stand out in a competitive market and distinguish yourself from your peers by setting you apart from the competition.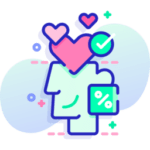 Loyalty
A carefully created brand image that appeals to your audience may increase repeat business and client loyalty.
Value
A good brand may raise the perceived worth of your business, increasing its appeal to consumers, workers, and investors.
Branding Packages & Pricing
Logo Design
3 Unique Concepts3 Hours of RevisionsProfessional TypographyColor PalettePNG, SVG, and Editable AI Files
Starts at $200
Brand Guide
Includes Logo DesignLogo GuidelinesIconographyMood Board& More
Starts at $2,500
Cole Don Media loves hearing from our amazing clients about their experiences with our branding and logo design services! Their feedback helps us reach new heights and constantly get better at delivering what they want and need.
Absolutely floored by the new web design!!! I cannot stress how much of an impact Cole's design has had on my business. This feels like a miracle and it was worth every penny! Everyone is saying how my website is professional and easy to navigate!!! Wonderful experience working with Cole. I can't wait to start sending him other projects. Cheers!
Working with Cole and his team at Cole Don Media has been a pleasure. As a local marketing agency in Colorado, they were the perfect choice for our project. They listened carefully to our vision and brought it to life with their expertise and attention to detail. The end result - a stunning new logo and brand - exceeded our expectations. We highly recommend Cole Don Media to anyone starting a new business or looking to refresh their branding
We selected Cole Don Media as our marketing agency because of their impressive presentation and ability to meet our needs. They presented a comprehensive proposal for developing a product strategy for our new line of cannabis edibles, and their expertise was evident in every aspect of the process, from strategy to product design to sourcing packaging. We have been extremely satisfied with their work and will continue to utilize their services for our upcoming rebrand and website redesign.
This partnership has been a success. Cole is always quick to respond and able to handle tight deadlines with ease. I've been utilizing his graphic design skills for years and can confidently say that he has the ability to adapt his style to suit any aesthetic. Keep up the good work!
Cole delivered exactly what was discussed and met our expectations with superior quality. He redesigned our company's website and created marketing materials for us to use and distribute. Saved us a ton of time and money! Already have another project lined up and plan to hire Cole again.
OMG, I am absolutely obsessed with my new website! It's everything I dreamed of and more. And the cherry on top? Hiring Cole for six months of SEO completely transformed my online presence. I went from ranking a measly 56 for my keywords to an impressive top 3. The results have been incredible - my business has seen a massive 350% increase in phone calls. I can't thank Cole enough for his fantastic work. He's truly a master of his craft.
We were re-branding one business and starting another so we needed new logos and a web site. We found Cole from a Facebook post, contacted him, and right right away he was on the project! We had finished products in a matter of days, which was much faster than expected. Cole is great to work with, very responsive to messages and comments, design changes, etc. And not to leave out the most important part, his work is excellent! A great eye for design! We will definitely be using Cole for any future design work.
Cole is absolutely wonderful to work with. I have worked with him on two different projects so far. One for my personal chef business and the other for my photography business. He did a complete overhaul on my chef website and just finished helping create the brand design for my newest adventure. He's responsive, easy to work with and really understands your vision from that start. His pricing is reasonable and affordable, and his quality of work is amazing. I highly recommend working with Cole for all your media needs.
I have been so happy to have found Cole as my graphic artist! He is responsive and on point with all of our projects and needs. I have worked with other artists in the past but I would have to say that Cole has been the best! Not only is he talented and helps bring projects to completion, but he has given such a fresh set of eyes and new designs that he has really helped my graphics materials enter a renaissance of their own. Thanks Cole and I highly recommend him and his company if you're in need of graphic design!
I needed to update my blog and integrate it to WordPress. I contacted Cole and he gave me two options: one was a link on how to do it myself and the second was to have him do the update. I thought was so respectful and spoke volumes about his professionalism. I did indeed need his help and he did the update for me. In addition, during Covid-19 when many small businesses are struggling, Cole is offering an incredible discount for those who may need it. I will not hesitate to contact Cole again for help and to recommend his services to others.