A Colorado Digital Marketing Agency
Helping Businesses
Disrupt
Their Industry
Ready to soar? Take your brand to new heights with Cole Don Media – the Longmont, Colorado digital marketing agency that's heading straight into the future! We'll help you blast off with growth solutions that'll make sure your business reaches orbit.
Innovative digital marketing solutions.
We're not afraid to think outside the box and constantly strive to come up with disruptive solutions that will take our business to the next level. We believe that the best ideas come from asking the right questions and challenging the status quo. Here at Cole Don Media, we're like a bunch of mad scientists, always experimenting with new ideas and finding ways to push the boundaries of what's possible!
Excellent designs and creative thinking.
We turn heads and ignite conversations. Our digital marketing strategy is bold, progressive, and always ahead of the curve. So, if you're looking for ideas that will make you stand out from the crowd, we've got you covered.
Creating a positive brand and product experience is what we do as a digital marketing agency.
We thrive in maintaining open lines of contact with our partners. See for yourself!
We divide marketing into four key stages.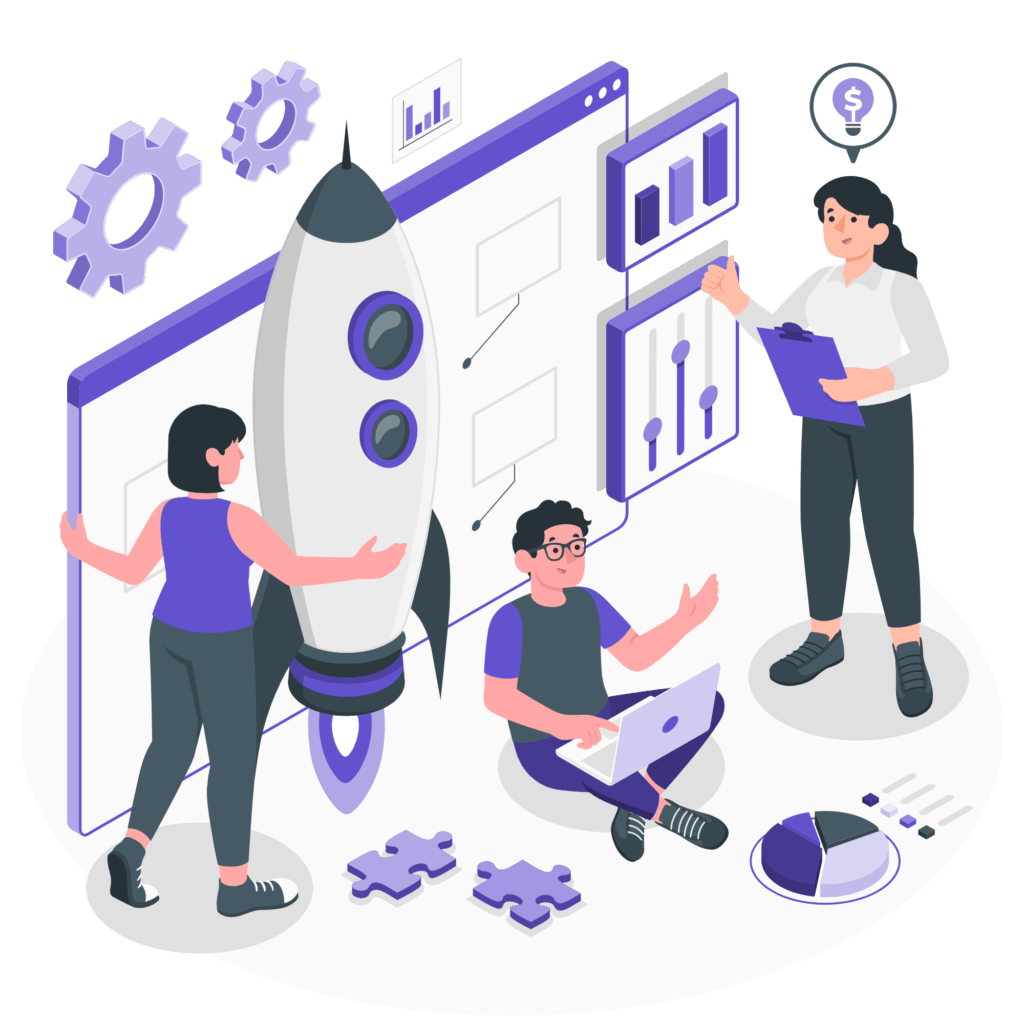 Why should you choose our Colorado digital marketing company?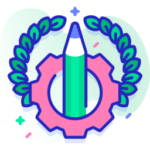 Reliable
Established in Longmont, Colorado, we're the digital marketing company you can count on for efficient and effective solutions. From small businesses to big ones, we've got the perfect marketing strategy to help your business soar!
Transparent
At our transparent internet marketing company, we strive to keep our clients in the loop, valuing open dialogue and honesty above all else. That way, everyone is always on the same page and can clearly see the tactics and results we're achieving!
Results Oriented
We are a creative and innovative digital advertising company that helps businesses reach their goals and see real, measurable results. Our data-driven strategies are second to none.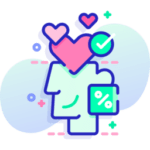 5 Star Rated
We strive to ensure that our clients experience the absolute best in internet marketing services, and it shows—we've earned 5 stars and a whole lot of praise from the people we've served. Our commitment to excellence has earned us a stellar reputation as the go-to internet marketing company.
We believe that by inviting our clients to give us their honest opinion, we can better understand their needs and design more effective solutions, which makes us even more passionate about helping our clients reach their goals.
Absolutely floored by the new web design!!! I cannot stress how much of an impact Cole's design has had on my business. This feels like a miracle and it was worth every penny! Everyone is saying how my website is professional and easy to navigate!!! Wonderful experience working with Cole. I can't wait to start sending him other projects. Cheers!
Working with Cole and his team at Cole Don Media has been a pleasure. As a local marketing agency in Colorado, they were the perfect choice for our project. They listened carefully to our vision and brought it to life with their expertise and attention to detail. The end result - a stunning new logo and brand - exceeded our expectations. We highly recommend Cole Don Media to anyone starting a new business or looking to refresh their branding
We selected Cole Don Media as our marketing agency because of their impressive presentation and ability to meet our needs. They presented a comprehensive proposal for developing a product strategy for our new line of cannabis edibles, and their expertise was evident in every aspect of the process, from strategy to product design to sourcing packaging. We have been extremely satisfied with their work and will continue to utilize their services for our upcoming rebrand and website redesign.
This partnership has been a success. Cole is always quick to respond and able to handle tight deadlines with ease. I've been utilizing his graphic design skills for years and can confidently say that he has the ability to adapt his style to suit any aesthetic. Keep up the good work!
Cole delivered exactly what was discussed and met our expectations with superior quality. He redesigned our company's website and created marketing materials for us to use and distribute. Saved us a ton of time and money! Already have another project lined up and plan to hire Cole again.
OMG, I am absolutely obsessed with my new website! It's everything I dreamed of and more. And the cherry on top? Hiring Cole for six months of SEO completely transformed my online presence. I went from ranking a measly 56 for my keywords to an impressive top 3. The results have been incredible - my business has seen a massive 350% increase in phone calls. I can't thank Cole enough for his fantastic work. He's truly a master of his craft.
We were re-branding one business and starting another so we needed new logos and a web site. We found Cole from a Facebook post, contacted him, and right right away he was on the project! We had finished products in a matter of days, which was much faster than expected. Cole is great to work with, very responsive to messages and comments, design changes, etc. And not to leave out the most important part, his work is excellent! A great eye for design! We will definitely be using Cole for any future design work.
Cole is absolutely wonderful to work with. I have worked with him on two different projects so far. One for my personal chef business and the other for my photography business. He did a complete overhaul on my chef website and just finished helping create the brand design for my newest adventure. He's responsive, easy to work with and really understands your vision from that start. His pricing is reasonable and affordable, and his quality of work is amazing. I highly recommend working with Cole for all your media needs.
I have been so happy to have found Cole as my graphic artist! He is responsive and on point with all of our projects and needs. I have worked with other artists in the past but I would have to say that Cole has been the best! Not only is he talented and helps bring projects to completion, but he has given such a fresh set of eyes and new designs that he has really helped my graphics materials enter a renaissance of their own. Thanks Cole and I highly recommend him and his company if you're in need of graphic design!
I needed to update my blog and integrate it to WordPress. I contacted Cole and he gave me two options: one was a link on how to do it myself and the second was to have him do the update. I thought was so respectful and spoke volumes about his professionalism. I did indeed need his help and he did the update for me. In addition, during Covid-19 when many small businesses are struggling, Cole is offering an incredible discount for those who may need it. I will not hesitate to contact Cole again for help and to recommend his services to others.